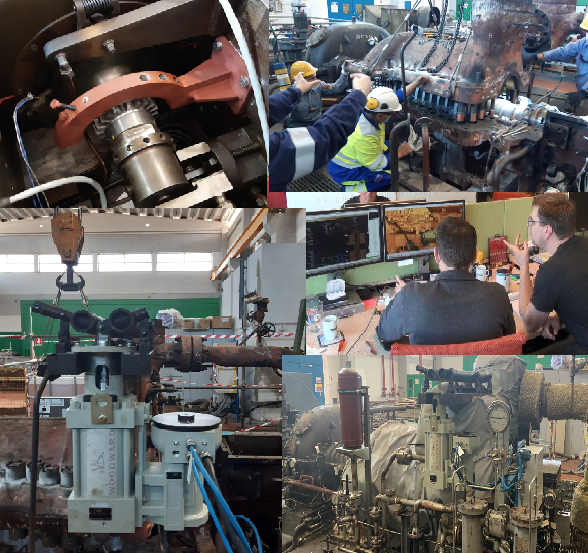 Retrofits & Upgrades
Turner ECS delivers reliable retrofit solutions for a wide range of prime movers and applications. This includes various types of turbines and reciprocating engines.
We have executed many projects across Europe and the Middle East, we offer solutions for oil & gas, refinery, petro-chemical, process, and marine applications. Our expertise includes all types of governors, turbo-machinery and compressor control, power management, excitation systems, power distribution and protection.
Under Woodward's aftermarket program Turner's locations in Europa are qualified as an Authorized Independent Service Facilities, Recognized Turbine Retrofitter (RTR), and Authorized System Integrator (ASI)
In the Middle East Turner is operating as an independent system integrator.
Turner Engine Control Solutions is specialized to offer you solutions for speed/load controls as well as generator, extraction and integrated turbine and compressor controls. We utilize Woodward's control, actuation and valve technologies an where necessary, we are able to integrate other brands of controls to fulfil your requirements.
Our engineers make extensive use of simulation software in the design, testing and simulation of the control system to make sure everything works in accordance with the design specifications before shipment to site. Comprehensive documentation and end-user training complete the package.
TECS has their own assembly area, where control panels are fully assembled and wired.
Our company is focused on quality and is ISO 9001 and ISO 14001 certified.
Cabinet assembly
In our in-house assembly area we can build control cabinets, operator panels and junction boxes of all forms and sizes.
Our range of services 'under-one-roof' in combination with years of experience allows Turner ECS to quickly and effectively deliver complete systems for their customer's most demanding applications, from engineering and design up to full factory testing of complete control panels ready to be shipped, installed and commissioned on site.