Motoren
Optimierung Ihres Motors mit Echtzeit-Verbrennungsdiagnose und -steuerung

Die verbrennungsbasierte Echtzeitsteuerung ist die herausragende Technologie für eine genaue und präzise Energiesteuerung, die das Emissionsverhalten, die Zuverlässigkeit und die Kraftstoffeffizienz von Motoren verbessert und so zu einer besseren Umwelt beiträgt. Die Effizienz kann durch einen Abgleich von Zylinder zu Zylinder sowie durch die Beibehaltung der Verbrennungsphase gesteigert werden.
Aus diesem Grund verwenden die fortschrittlichsten Motoren der Welt eine verbrennungsbasierte Steuerung, um die Kraftstoffflexibilität und die Akzeptanz von Übergangslasten zu verbessern, die Kalibrierungszeit zu verkürzen und eine schnellere Markteinführung zu ermöglichen. Insbesondere wurden Gasmotoren mit transienten Dieselmotor-Merkmalen durch diese Technologie ermöglicht.
---
Steuermodul für Großmotoren (Large Engine Control Module)
Das Woodward Large Engine Control Module (LECM) steuert und regelt Kolbenmotoren (Gas, Diesel oder Zweistoffmotoren), die in der Stromerzeugung, für Schiffsantriebe, Lokomotiven und Industriemotoren sowie in der Prozessindustrie eingesetzt werden.
Das LECM ist ein einzelnes, am Motor montiertes Modul, mit dem alle Aspekte des Motorbetriebs gesteuert werden können, einschließlich: Drehzahl- und Laststeuerung, Steuerung des Luft-Kraftstoff-Verhältnisses, Zünd- oder Einspritzdüsensteuerung, Fehlzündungs- und Klopferkennung, Steuerung des Luft-/Gas-/Abgasstroms, Start- und Stopproutinen des Motors sowie alle mit den einzelnen Funktionen verbundenen Überwachungs- und motorschutzbezogenen Alarmen sowie die bordeigene Datenaufzeichnung und Kommunikation.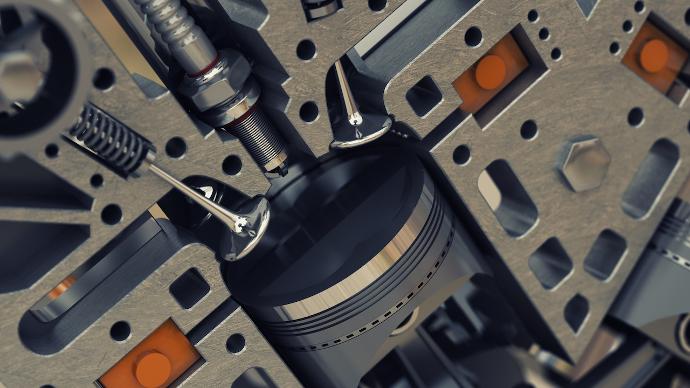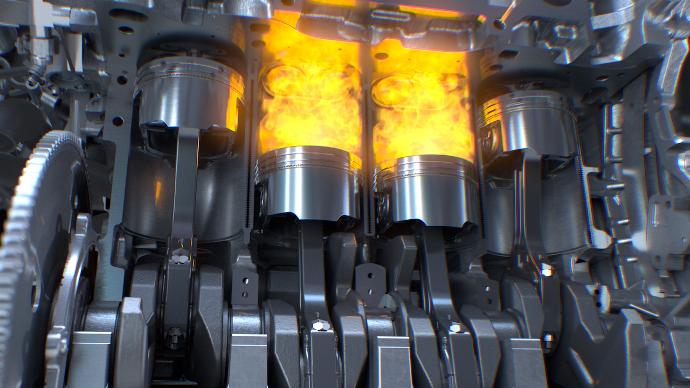 Zündung
Bei Gas-Diesel-Motoren mit dualem Kraftstoffbetrieb kann bei Verwendung eines Drucküberwachungssystems die Rate der Substitution von Gas zu Diesel maximiert werden, indem die Verbrennungsphasen und das Klopfen überwacht werden und dann die Gaseinspritzmengen und der Diesel-Einspritzzeitpunkt kompensiert werden, um maximale Substitutionsraten ohne Klopfen zu erreichen.
Bei Gasmotoren mit einer Leistungsdichte von Hunderten von Kilowatt pro Zylinder werden heute manchmal Zylinderdrucküberwachungen eingesetzt, um die Höhe und den Ort des Spitzendrucks zu bestimmen und die Zündung und die Kraftstoffzufuhr so anzupassen, dass die Zylinder im Gleichgewicht bleiben, während der Spitzendruck sicher unter den Konstruktionsgrenzen des Motors gehalten wird. Bei einigen Dieselmotoren kann die Zündverzögerung überwacht werden, um die Einspritzdüsen im laufenden Betrieb zu rekalibrieren.
Your Dynamic Snippet will be displayed here... This message is displayed because you did not provided both a filter and a template to use.

Nehmen Sie Kontakt mit uns auf, falls Sie weitere Fragen zu unserem Unternehmen oder unseren Dienstleistungen haben.
Wir freuen uns darauf, mit Ihnen zu sprechen.